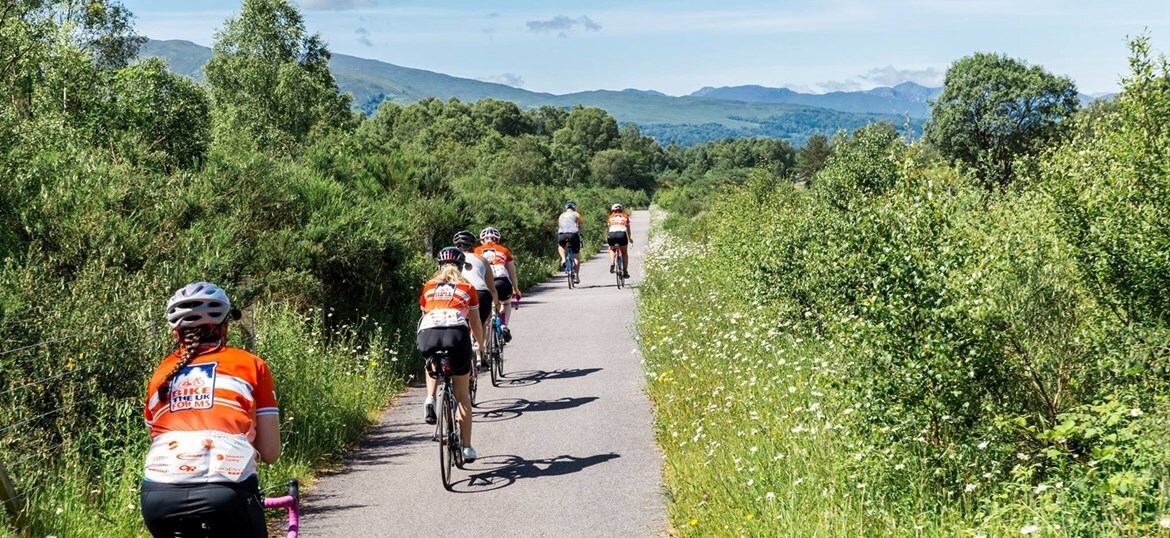 John O'Groats to Land's End
Event date

Mon 26th Jul 2021
July 26th - August 9th
1,020 miles | 15 days | 3 countries
Meet 12 MS support groups | 1 volunteer day
57,592 feet of elevation gain

Known as one of the most famous cycling rides in the UK, 'JOGLE' will take you to the extremities of Great Britain. Starting in the remote North Coast of Scotland, the ride will traverse the stunning Highlands before heading around the Lake District and through Western England. After skirting the border, the route will briefly pass into Wales on the way to crossing the River Severn.
A night in the beautiful Roman City of Bath will be a welcome break before heading towards the challenging yet spectacular climbs of the Mendips, including the famous Cheddar Gorge. The final push through Dartmoor and Cornwall will see the trip finish in the most Westerly point of the British Isles, the iconic Land's End. The journey of roughly 1,000 miles will be a true test and one which will never be forgotten. What more rewarding way could there be to see the beauty of the UK?
Fundraising updates
2 posts
25%
of target reached!
Making good progress, John O'Groats to Land's End has reached 25% of the target!
First donation made!
John O'Groats to Land's End has received a donation, donate to this cause to help reach the fundraising target!